COMING SOON
2023 SPALDING COUNTY FAIR
SEPTEMBER 22 – SEPTEMBER 30
Follow us on Facebook and Instagram: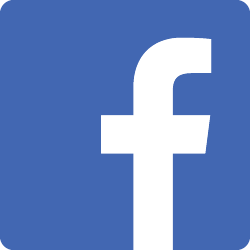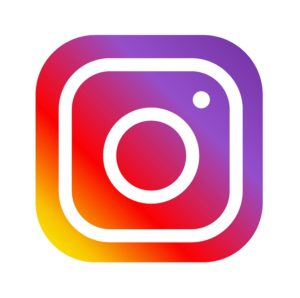 RIDES AND GAMES PROVIDED BY
MODERN MIDWAYS
ENTERTAINMENT
KIWANIS BINGO BOOTH
FOOD VENDORS
4-H FOOD BOOTH
NEEDLEWORK EXHIBIT
ARTWORK EXHIBIT
Mega tickets are available to purchase online HERE!
$30 Mega Tickets: entrance into the Fair and an armband, which will get you on any rides that night!
Mega Tickets are also available at :
FNB Griffin
United Bank in Griffin, Thomaston, Williamson, and Zebulon
Chamber of Commerce in Griffin
Food Depot on Hill St.
The Kiwanis office
The Spalding County Courthouse
Several other locations!
Online slots er en af de mest populære former for online casinospil, der giver spillerne en bred vifte af temaer og oplevelser. En interessant tendens, der er opstået blandt online slotspillere, er deres kærlighed til at besøge attraktioner og messer. I denne artikel vil vi undersøge, hvorfor online slotspillere elsker at besøge attraktioner og messer, og hvordan denne tendens påvirker online casino industrien. Attraktioner og messer er populære blandt online slots https://casino-spille.com/videoslots/ spillere af flere grunde. For det første er mange online slots baseret på populære attraktioner og messer, såsom forlystelsesparker, cirkus og karnevaler. Disse spil har ofte symboler som rutsjebaner, pariserhjul og klovne, og giver spillerne mulighed for at opleve spændingen ved disse begivenheder hjemme fra deres eget hjem. For det andet kan besøg på attraktioner og messer inspirere spillere til at spille visse online slots spil. For eksempel kan en spiller, der lige er vendt hjem fra en tur til en forlystelsespark, være mere tilbøjelig til at spille en online spilleautomat med et lignende tema. Dette skaber en følelse af nostalgi og fortrolighed for spillerne, hvilket kan forbedre deres spiloplevelse.
-Free gate admission tickets are available for kindergarten thru 5th-grade students at their school.
Admission tickets are $10.00, kids 5 & under are free admission, credit and debit cards can be used for ticket purchases (Visa, Mastercard and Discover, No American Express).
-Parking is free, parking direction/assistance will be provided by the Griffin High and Spalding High JROTC cadets.
Handicap parking will be the areas nearest the front entrance, ask the parking attendants for assistance.
Gates open at 5:00 p.m. on Friday September 22th and Monday the 25th thru Friday September 30th, both Saturdays at 1:00, Sunday September 30th at 2:00.
-Modern Midways will provide the midway rides and games. All rides are inspected for safety by the Georgia Office of Insurance and the State Fire Marshall's Office prior to opening to the public. All Modern Midway ride supervisors are certified with the National Association of Amusement Ride Safety Official certification. Hand sanitizing stations will be provided on the midway.
-The City of Griffin Fire/Safety Department will inspect all buildings and host the Fire Pavilion which will serve as the first aid/EMT center, "lost parents", as well as general community safety information.
The Spalding County Fire/Rescue Department will be on site. The Firemen will be available to answer fire safety questions, as well.
The Spalding County Sheriff's Department will provide security inside the fairgrounds.
The City of Griffin Police Department will provide traffic control on Hill Street and security at the gates.
-The VFW will again be decorating the main entrance and the outdoor stage with American flags and banners.
-Letters will be sent out to the schools notifying the students to get started on their art work exhibits.
-Local vendors are exhibiting in the main entrance building and on the midway.
-Book marks are available for school children at the fairgrounds entrance that have an attached card to fill out and deposit for a chance to win one of 2 bicycles.
-There are exhibits of adult needlework , and canned fruit and vegetables.
Bingo will be provided by the Kiwanis Club of Griffin.
-We will have a chain saw artist "Artistry in Wood" and Rust and Flame Blacksmith.
-We will have lawnmowers, yard carts, and mini bike races o September 22nd and 23rd. Demolition derby by Stoney Roberts on Tuesday, September 26th
-There will be a petting zoo brought in by Liza Lynn's Petting Zoo. They will offer pony rides for a small extra charge.
Gates open at 1:00 on both Saturdays. Senior admission is $3.00 from 1PM till 5PM on both Saturdays.
Gates open at 2:00 on Sunday September 24th.
Wednesday Free admission with a " 6 cans of food donation", all food will go to the Five Loaves and Two Fish Food Pantry. Please no expired or dented cans.
Armbands will be available for purchase every day on the midway.