COMING SOON
2020 SPALDING COUNTY FAIR
SEPTEMBER 25TH – OCTOBER 3RD
Follow us on Facebook and Instagram: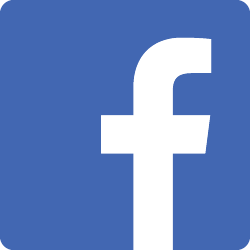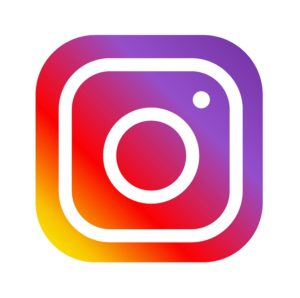 RIDES AND GAMES PROVIDED BY
MODERN MIDWAYS
ENTERTAINMENT
KIWANIS BINGO BOOTH
FOOD VENDORS
4-H FOOD BOOTH
KIWANIANNE'S KORN DAWGS
Mega tickets are available to purchase online HERE! 
$25 Mega Tickets: entrance into the Fair and an armband, which will get you on any rides that night!
Mega Tickets are also available at :
FNB Griffin
United Bank in Griffin, Thomaston, Williamson, and Zebulon
Georgia Banking Company in Griffin
Chamber of Commerce in Griffin
Food Depot on Hill St.
The Kiwanis office
Southern Federal Credit Union
The Spalding County Courthouse
Several other locations!
Free gate admission tickets are given to kindergarten thru 5th grade at their school.
Admission tickets are $7.00, kids 6 & under are free admission, credit and debit cards can be used for ticket purchases.
Parking is free, parking direction/assistance will be provided by the Griffin High and Spalding High JROTC cadets.
Handicap parking will be the areas nearest the front entrance, ask the parking attendants for assistance.
Gates open at 5:00 p.m. on Friday September 25th and Monday the 28th thru Friday October 2nd, both Saturdays at 1:00, Sunday September 27th at 2:00.
Modern Midways will provide the midway rides and games. All rides are inspected for safety by the Georgia Office of Insurance and the State Fire Marshall's Office prior to opening to the public. All Modern Midway ride supervisors are certified with the National Association of Amusement Ride Safety Official certification.
The City of Griffin Fire/Safety Department will inspect all buildings and host the Fire Pavilion which will serve as the first aid/EMT center, "lost parents", as well as general community safety information.
The Spalding County Fire/Rescue Department will be on site. The Firemen will be available to answer fire safety questions, as well.
The Spalding County Sherriff's Department will provide security inside the fairgrounds.
The City of Griffin Police Department will provide traffic control on Hill Street and security at the gates.
The VFW will again be decorating the main entrance and the outdoor stage with American flags and banners.
Letters will be sent out to the schools notifying the students to get started on their art work exhibits.
Local vendors are exhibiting in the main entrance building.
All school children are given book marks at school that have an attached card to fill out and deposit at the entrance for a chance to win one of 2 bicycles
There are exhibits of adult needlework as well as ceramics exhibits, 4-H craft exhibits including artwork, crafts, needlework, handmade items, canned fruit and vegetables as well as the 4-H Food Booth.
Please come to the fairgrounds and enjoy your famous Korn Dawg provided by the Kiwanianne Club.
Bingo will be provided by the Kiwanis Club of Griffin.
We will have a chain saw artist "Artistry in Wood" and Rust and Flame Blacksmith.  We will have lawnmower races on Saturday, September 26th and a demolition derby by Stoney Roberts on Tuesday, September 29th with a rain date of Thursday, October 1st.
There will be a petting zoo brought in by the All American Petting Zoo, a family owned and operated business for the past 15 years. They are USDA certified and have an on site hand wash station. They will offer pony rides for a small extra charge.
Gates open at 1:00 on both Saturdays. Senior admission is $3.00 from 1PM till 5PM on both Saturdays.
Gates open at 2:00 on Sunday September 27th.
Monday is "$1.00 ride tickets" night, good on Monday only.
Wednesday Free admission with a " 6 cans of food donation", all food will go to the Five Loaves and Two Fish Food Pantry. Please no expired or dented cans.