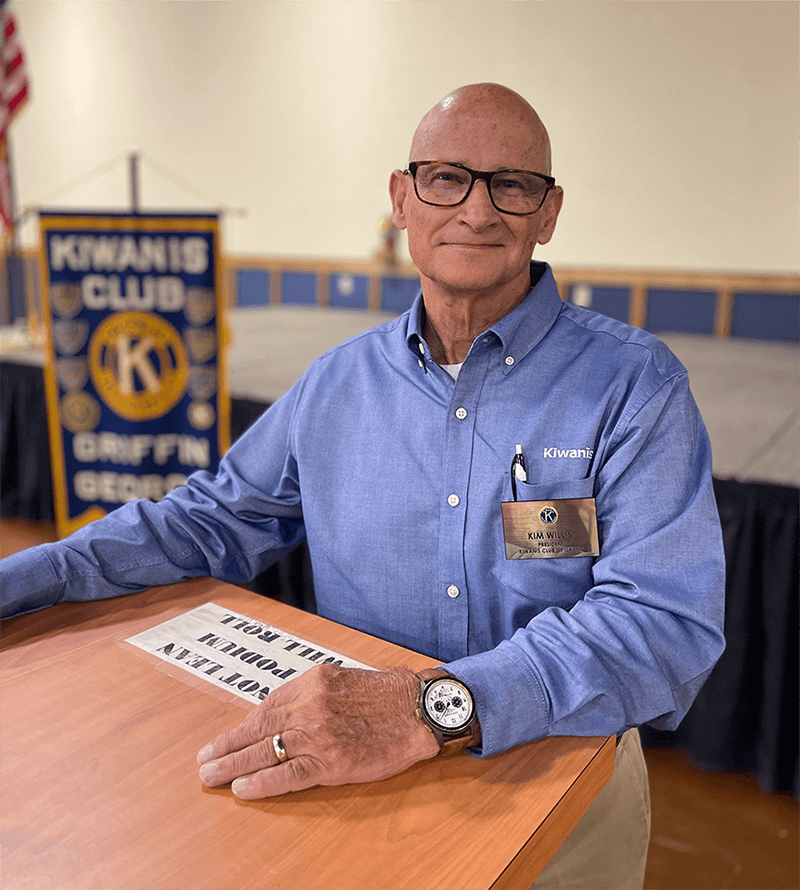 President: Kim Willis
Since joining Griffin Kiwanis in 1977, Kim has served on several committees over the years.  His most recent role was on the program committee.  He also served as Vice President, President-elect, and is now the new President.  
Kim grew up with Kiwanis as his father served as a charter member in 1940.
For 40 years, he's worked in his family's petroleum business.  His wife, Pat, works as a dental hygienist, and they have four children and four grandchildren.
Officers
Vice President: David Harden
President-Elect: Doug Hardwick
Immediate Past President: Teresa Watson
Treasurer: Jim Smith
Secretary: Johnie McDaniel
Administrative Secretary: Sherry Darsey
Board of Directors/Terms
Amy Dunham (2023)
Rick Moerman (2023)
Steve Trawick (2023)
Joe Bailey (2024)
Jerry Bandy (2024)
Jay Folds (2024)
Warren Zatezalo (2024)
Fair Board
Co-Fair Managers: Ralph Jones and Ronnie Massey
Antonio Morales
Charlie Tarleton
Jeff Williams
Chris Moerman
Harry Todd
Daniel Ham
Brad Glass